Top Hard Money Lender
---
---
Are you looking for hard money lenders near Fort Lauderdale, Miami and serving all of Florida, New York, Texas, Colorado, and Massachusetts? M&M
Lending specializes in arranging private loans that are primarily backed by equity.
We provide financing for:
Real estate and other purchases
Property refinancing and cash-out
Short-term and bridge loans
Equity lines of credit
Most of the loans we arrange use non-owner-occupied rental and investment properties as collateral. In some cases, we may lend on owner-occupied properties while following Florida mortgage regulations. We finance residential and commercial properties, including:
Single-family homes
Condos
Condo-hotels
Multifamily homes
Mixed-use properties
Office, retail, and condo-office properties
What is a Hard Money Loan?
---
The term hard money loan refers to a private, nonbank property-secured loan. Our hard money loans
are usually short-term are typically used to purchase various types of real estate including rental and investment properties.
Hard money loans can be a solution for individuals who need to be financed quickly, but are not eligible for a traditional loan due to unverifiable income or lack of documentation. Our loans are backed by
equity and have comparatively low Loan-to-Value (LTV) ratio. 
To qualify for a hard money loan, all you usually need to have is the down payment or property equity to
act as collateral. Unlike conventional loans, hard money loans require:
No credit check
No documentation
No income statement
Using hard money loans is a common financial strategy with "property flippers" — people who buy real estate to renovate and resell it for a higher price. They often buy properties that cannot be financed traditionally since the homes are in such bad condition. After repairing the house, the profit margin should offset the loan costs and leave a sizable payday for the borrower.
Borrowers who have low credit scores but considerable equity in a property can also use hard money lenders to cash out on their equity and use the cash for other projects.
Pros of hard money loans
---
A quick approval process
Fast access to capital
Potentially flexible repayment terms
---
What Makes M&M Lending the Best?
---
We are a Florida licensed broker and servicing company specializing in private hard money real estate loans. We have over three decades of industry experience and pride ourselves on quick funding, competitive interest rates, and low closing costs compared to industry standards.
Our borrowers get:
Flexible repayment terms – 12, 24, or 36 months
Maximum LTV 70%
Competitive private money interest rates between 9.9% and 13%
Quickest close times in the industry
Apply for a Private Loan, Get Approved Fast
---
Get quick access to the cash you need with our hard money lenders! Call us at 305-899-2201 or fill out our website form, and one of our loan specialists will be in touch with you shortly. In most cases, it only takes us 5 minutes of your time to identify potential solutions.
COMPANY IDENTIFICATION
NMLS 860339
Quick Links
Corporate Information
---
Hard Money Lending Guidelines
Short-Term Loans (for periods of up to 3 years)
Interest Only
Interest and Principal amortization for marine loans
Loan to Value up to 70%
Rates from 10%
No docs loans
Advantages of an M&M Hard Money Loan
Loan decision within 48 hours
Funds received quickly – as quickly as 4 days
Loan amounts from $75,000 to $5 million
Repay a fixed amount every month, instead of variable amounts
Interest only payments
Property Location
Forida
New York (5 Boroughs)
Colorado
Purpose of Loan
Purchase of investment property
Acquire property to operate a business , i.e. condo office
Cash out equity in your property
Members and Proud Supporters of The Following Organizations
Company Principals
Over 31 combined years of real estate and private hard money lending experience
---
Eric Finkelberg - Principal
Office: 305.899.2201
Cell: 305.525.4650
Email: efinkelberg@mmprivatelending.com
Read More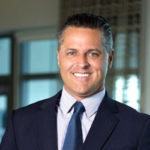 Michael Internoscia - Principal
Office: 305.899.2201
Cell: 954.445.4434
Email: minternoscia@mmprivatelending.com
Read More
Prospective investors
Please contact Eric Finkelberg 305.899.2201 or email him at efinkelberg@mmprivatelending.com, to discuss investing in mortgage notes or our newest mortgage-lending fund.
Let's Get Your Loan Approved
Send us your information below, you can expect a quick reply or phone call from one of our loan specialists or call us at 305-899-2201 for immediate assistance
---