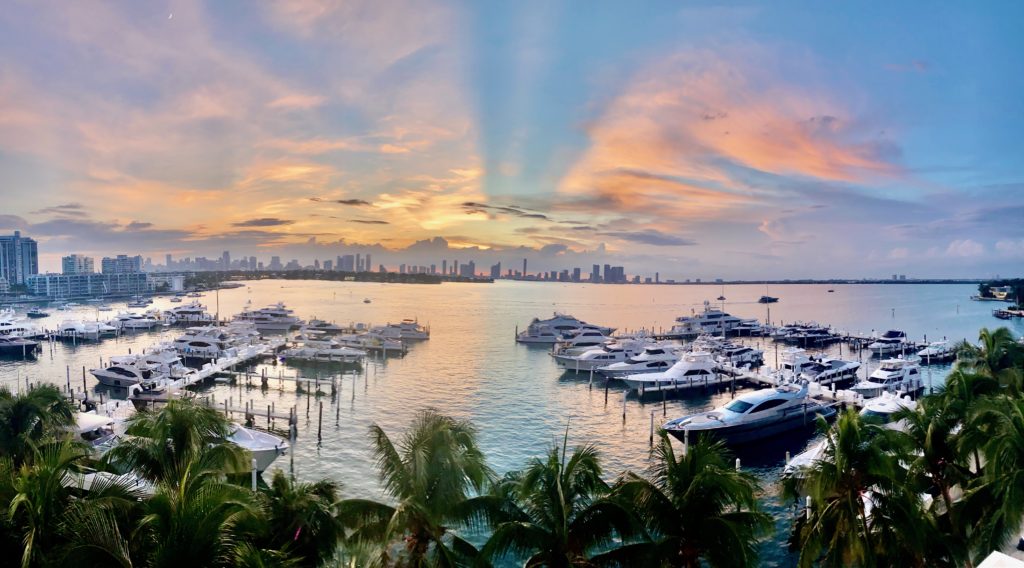 Invisible Boats VP of Sales Bill Cordes wasn't sure if he should panic in the early months of the Covid-19 pandemic.
After all, a boat – especially a high-end one – is the epitome of a luxury product, Cordes said. In the midst of a pandemic that was fueling job losses and economic uncertainty, he assumed a recreational vessel would be among the first items consumers would cut from their budgets.
Cordes said if he knew then what he does now, he wouldn't have lost any sleep.
"We actually have the biggest backlog of orders in the history of the company right now," he said. "We can't build boats fast enough."
Across the country, more people are getting out on the water as coronavirus-related travel restrictions keep them close to home.
New boat sales, from saltwater fishing boats to yachts, reached their highest point in a decade in May, according to the most recent data available from the National Marine Manufacturers Association. Sales dipped in March and April, but soon recovered from pandemic-related losses, the report said.
And sales kept up all summer. Seventy-three percent of boat dealers reported retail growth in August, according to the Marine Retailers Association. Demand was so high that 82% of dealers said new boat inventory was too low that month, while 89% said used boat inventory was also lean.
That reflects the activity monitored by Miami-based Boat Traders, an online marketplace for new and used boats. After a dip in April, sales began to rise in May and June – and haven't stopped, VP of Marketing Courtney Chalmerssaid.
Sales have been strongest for vessels under 26 feet and in the 26-to-35-foot range, she said. Sales of smaller personal watercraft, like jet skis, are also soaring.
Yacht sales haven't budged much, but Chalmers said that isn't unusual.
"The people who can afford a yacht will buy when they want it, strong economy or not," she said.
Bob Denison, founder of Fort Lauderdale's Denison Yachting, said boat dealers are benefiting from the appeal of what he calls "saltwater distancing."
Families, especially those with children, have been eager to find a safe recreational option that won't expose them to the virus, he said. And going out for a private cruise in the bay or ocean is about as far away from the virus as you can get.
"A lot of our buyers have been families who were on the fence about the purchase, but then quarantine pushed them over that fence," said Denison, who said sales were up 25%, year-over-year, in September.
Boat Traders also reports families are behind the summer spike in boat sales.
Chalmers said online browsing activity by women, which the company tracks through Google Analytics, increased 75%, year-over-year, from May to August. According to Boat Traders, the data indicates that some of that activity is tied to women who have children sequestered at home with them.
"[It shows] some of the surge in sales can be pointed to women and moms who want to escape to the water and practice social distancing with family," she said.
Cordes said travel restrictions are boosting new boat orders at Miami-based Invincible Boats, which builds semi-custom catamarans.
"A lot of the buyers are people who would usually spend some of the summer in New York or Europe, but now they're spending more time in Florida," he said. "So they're putting money into a new boat."
Cordes acknowledged that Invincible Boats' buyers are high earners with money to spend. Most of their customers have an average income of at least $500,000 a year.
Now, Cordes just has to see if sales keep up this fall and winter.
September is usually Invincible Boats' slowest month, but not this year. The pandemic has thrown the usual rule book out the window, he said.
Boat Traders' Chalmers said the pandemic could be a boon for the marine industry because it forced so many people to turn to boating for entertainment.
"The rise in female participation in particular is a positive sign because bringing in more first-time buyers is key for the industry's long-term health," she said.